There are many ancillary product options designed for high performance and maximum strength in automotive applications.  However, products made from technical textiles are driving forward as a superior product in this sector. There are multiple options on the market, so how do you choose the most suitable webbing for your automotive application?
In this blog post, we will help you understand Automotive Technical Textiles – so you can make the best selection.
Learn:
The three big benefits automotive webbing can deliver for car production and sales
The specific technical textiles available for domestic and commercial vehicle applications
How to choose the appropriate automotive webbing for your application
This helpful blog post will provide you with our expert advice on selecting automotive webbing – and it includes essential information on the benefits these technical textiles can add to your finished automotive product. However, if you need more information, contact our team.
3 Key Benefits of Automotive Webbing made from Technical Textiles
 1. Increase vehicle efficiency
Technical textiles offer first-tier suppliers the opportunity to reduce the weight of a vehicle.  In fact, in certain situations, "the use of technical textile composites has been proven to achieve a weight reduction of 50% compared with traditional components made from glass fibre and polyurethane." [source: Innovation in Textiles].
This weight reduction contributes to a more efficient vehicle overall – primarily making a vehicle more fuel-efficient. Automotive technical textiles also last longer than conventional products – which means they have a higher performance and keep costs down for the end-user, the manufacturer, and the supplier.
 2. Improve comfort
Specifically, technical textiles can improve acoustic comfort – especially in new energy vehicles (NEVs), which are soaring in popularity.   In traditional vehicles, sounds were masked by the internal combustion engine (ICE) – so car manufacturers and suppliers must overcome this 'new' noise disturbance in NEVs.   Technical textiles are part of this solution.
3.  Enhance safety
Additionally, automotive webbing is part of innovative technologies that improve user safety.  For example, airbag tethers must be highly durable to ensure maximum safety.  Technical textiles have proven to meet these demands – and even be suitable for new technologies, such as exterior airbags that protect pedestrians, cyclists and other vulnerable road users.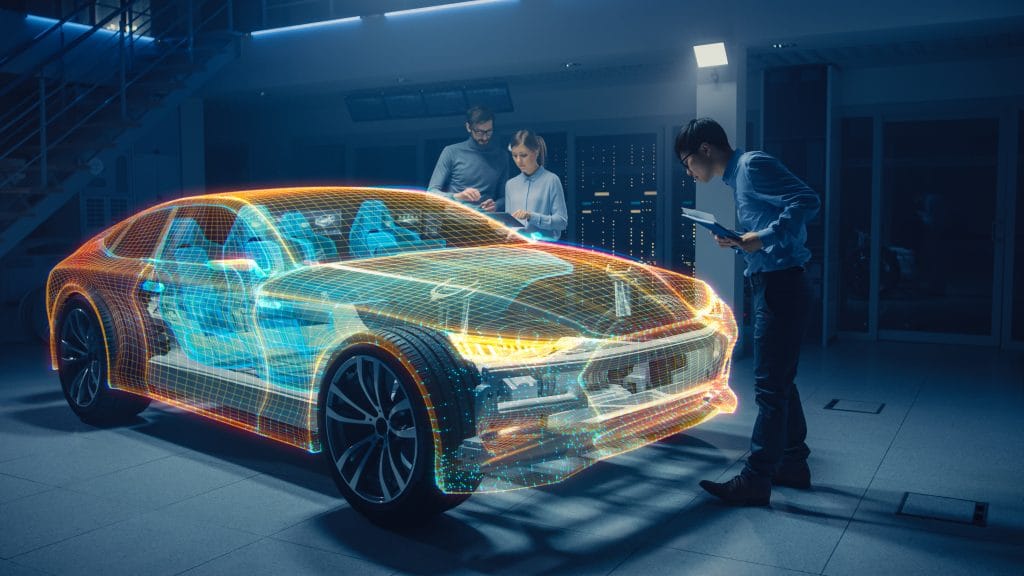 What type of automotive webbing is right for your application?
Technical textiles for Domestic Vehicles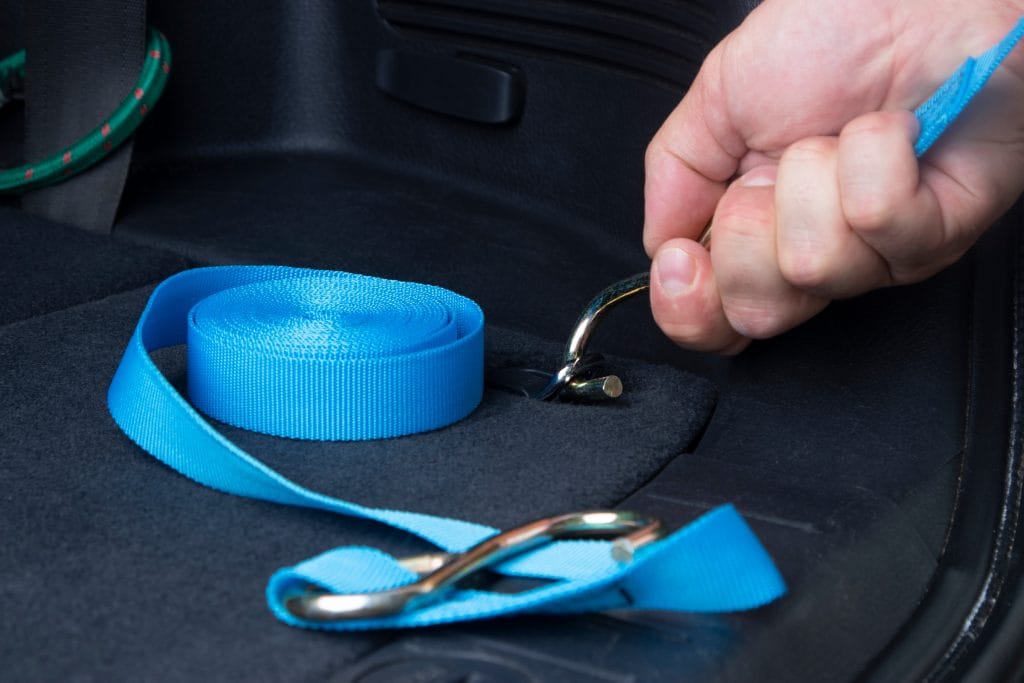 We advise Nylon, Polypropylene and Polyester webbings for many applications such as:
Airbag Tethers
Battery Straps
Boot Lining Assemblies
Car Mat Bindings
Door Tethers
Technical textiles for Commercial Vehicles
When it comes to PVC lorry side curtains, Bowmer's Bond's Secubond Weldable Webbing ensures maximum strength and durability.
The key benefits of this technical textile are:
Externally tested by DEKRA: 'Determination of tensile strength and elongation at break according to DIN EN ISO 1421'
Meets the requirements of EN12641-2:2006
REACH compliant
In addition, polyester webbing bottom straps secure PVC side curtains to the bottom of the lorry.
Further to this, in relation to Commercial Vehicles, Bowmer Bond's Secubond PVC coated Para-Aramid Webbing is also recommended for additional safety in high-performing load restraint.  This range of Para-Aramid webbings has been engineered to satisfy applications requiring more specialist performance such as tensile strength and elongation control. Para-Aramid has a higher strength-to-weight ratio when compared with Polyester and Polyamide.
The Secubond Para-Aramid webbing is ideal for use in the EN XL-rated curtains which are manufactured to a higher standard than normal trailer curtains. The curtains must be manufactured in a specific manner and from certain materials to conform to EN-12641-2. This includes vertical webbings with 2400 daN breaking strength, buckles positioned at a maximum distance of 60cm and four horizontal 1300daN webbing strips.
For more information on any of the Bowmer Bond webbings suitable for use in both Commercial and Domestic automotive applications, please contact our experts.
Contact Details:
+44 (0)1335 342244
sales@bowmerbond.co.uk
Posted 1st August 2022 by emc