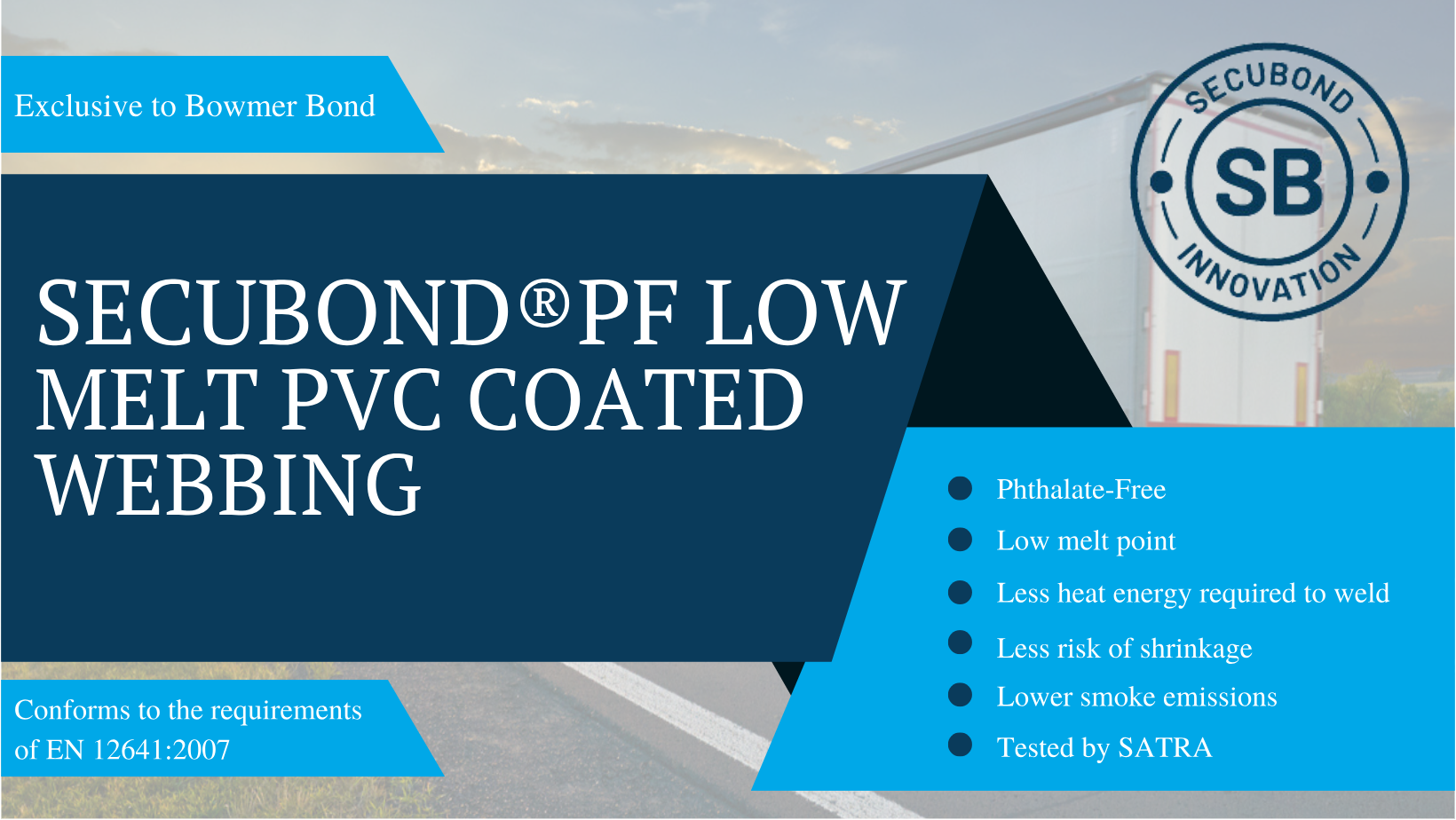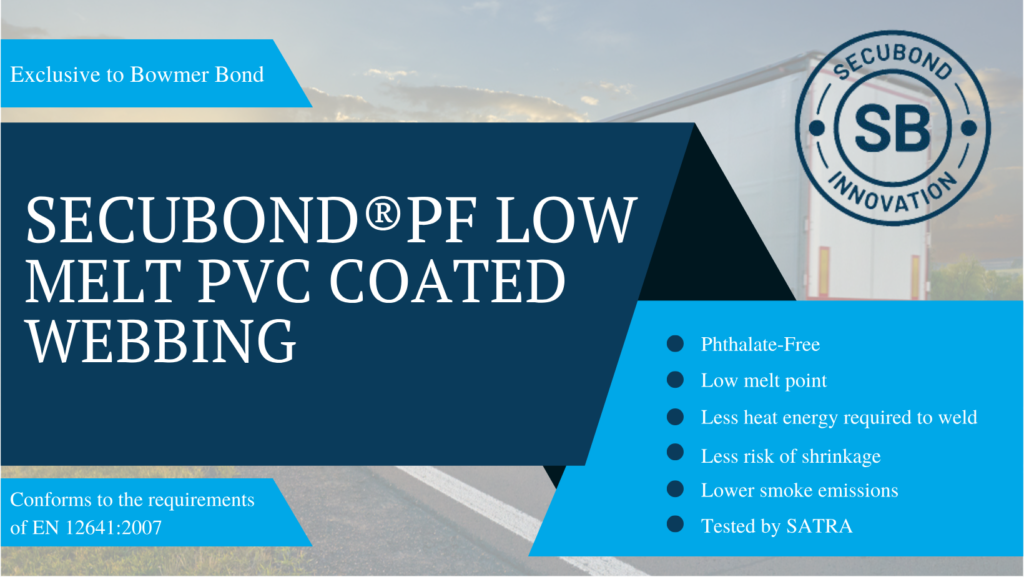 Bowmer Bond is proud to introduce its latest Secubond® webbing innovation, Secubond® PF Low Melt PVC Coated Webbing.
Secubond® PF (Phthalate Free) is the newest addition to our Secubond® range of PVC-coated weldable webbing solutions, this new product is designed to be more sustainable.  A PVC coated webbing which is better for the environment and for the welfare of those welding and processing the webbing. 
By completely removing Phthalates from the process, Secubond® PF webbing is a more environmentally friendly alternative to traditional PVC Coated Webbing.  
The Phthalate Free low melt coating is unique to Bowmer Bond, less energy is required to weld at the same speed permitted by a lower melting point when compared to traditional PVC coated webbings.  This feature allows for optimum welding performance at lower remelt temperatures without compromising on the features of the original Secubond® webbing. 
Customer trials have consistently demonstrated that less smoke is emitted from Secubond® PF webbing when welding under optimum conditions.  This serves to improve safety and welfare for both consumers and workers, in line with industry regulations and standards.